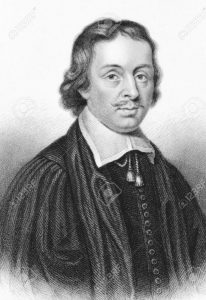 Welcome to the website of the Friends of the Leighton Library where you can learn all about the history of the Leighton Library in Dunblane, Scotland. The Leighton Library is Scotland's oldest purpose built library. It was founded on a collection that belonged to Robert Leighton. Throughout his life, Leighton was the Bishop of Dunblane (1661-1670), and the Archbishop of Glasgow (1670-1674). Leighton left money in his will so the library could be built for the use of the Dunblane diocese clergy.
The library is located close to the Dunblane Cathedral which dates all the way back to 1240. The library building was partially built using fallen stone from the nearby ruins of the Bishop's Palace. Leighton had retired to Sussex later in life and upon his death, his books had to be transported by horse and cart, and then by sea, to get to the library in Dunblane.
The Leighton Library building consists of two stories with the books located in a single room on the first floor. The room housing the books can be accessed by the original external staircase. The under-croft, or lower floor, of the building was originally used as a living space for the first librarian. Part of the original bequest, "Twelve chairs of turkie red lether", can still be seen in the library.
Visitors are welcome at the Leighton Library and are encouraged to not only view the collection but appreciate the architecture of the building. The library is run by volunteers under the management of a group of trustees and while entry to the library is free donations help cover building and collection maintenance costs.
The Friends of the Leighton Library consists of a group of volunteers whose goal is to educate the public on the history of the Leighton Library, Robert Leighton, and the Church of Scotland.
Leighton Library Resources: